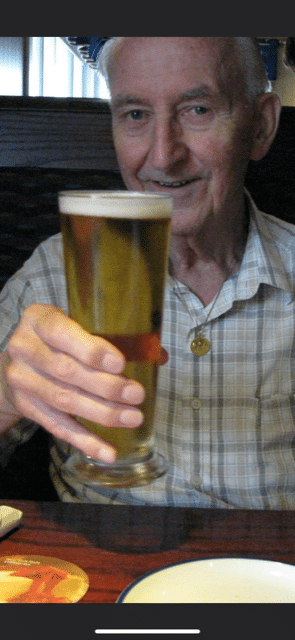 May 19, 1934 ~ November 13, 2023 
Dear Family and Friends
Our Dad/Opa passed away peacefully on November 13th at Calvary Place PCH. We are so grateful for their compassionate care and always knowing Dad was in good hands.
Dad was born in Gronau Westfalen, Germany to Franz and Katharina Heese along with five siblings, Heinz, Irma, Otto, Luise and Hedwig. They survived the Second World War and immigrated to Manitoba in 1953 where they first lived with the Thiessen family, Mary and Nikolai.
He and Mom met in Snow Lake, MB and after marrying in 1958, went on a six-month honeymoon to Europe. They settled in Thompson, MB in 1963 where their two daughters Daphne and Candace were born and raised.
Dad worked at INCO for 26 years in a variety of different positions. He had fun curling and served on the Thompson City Council as Alderman for two terms. He loved early technology and was the first person we knew of with a computer!! First the VIC~20 then Commodore 64.
In 1989 he and Mom retired to Osoyoos, BC where they enjoyed 14 wonderful years before their hearts pulled them back to Winnipeg, Manitoba.
They have three amazing grandchildren Zack 32, Lucas 29 & Joel 15 also two caring sons-in-law, Peter and Troy.
Our hearts are filled with so many happy memories. We miss you Dad but know you and Mom are together once more.