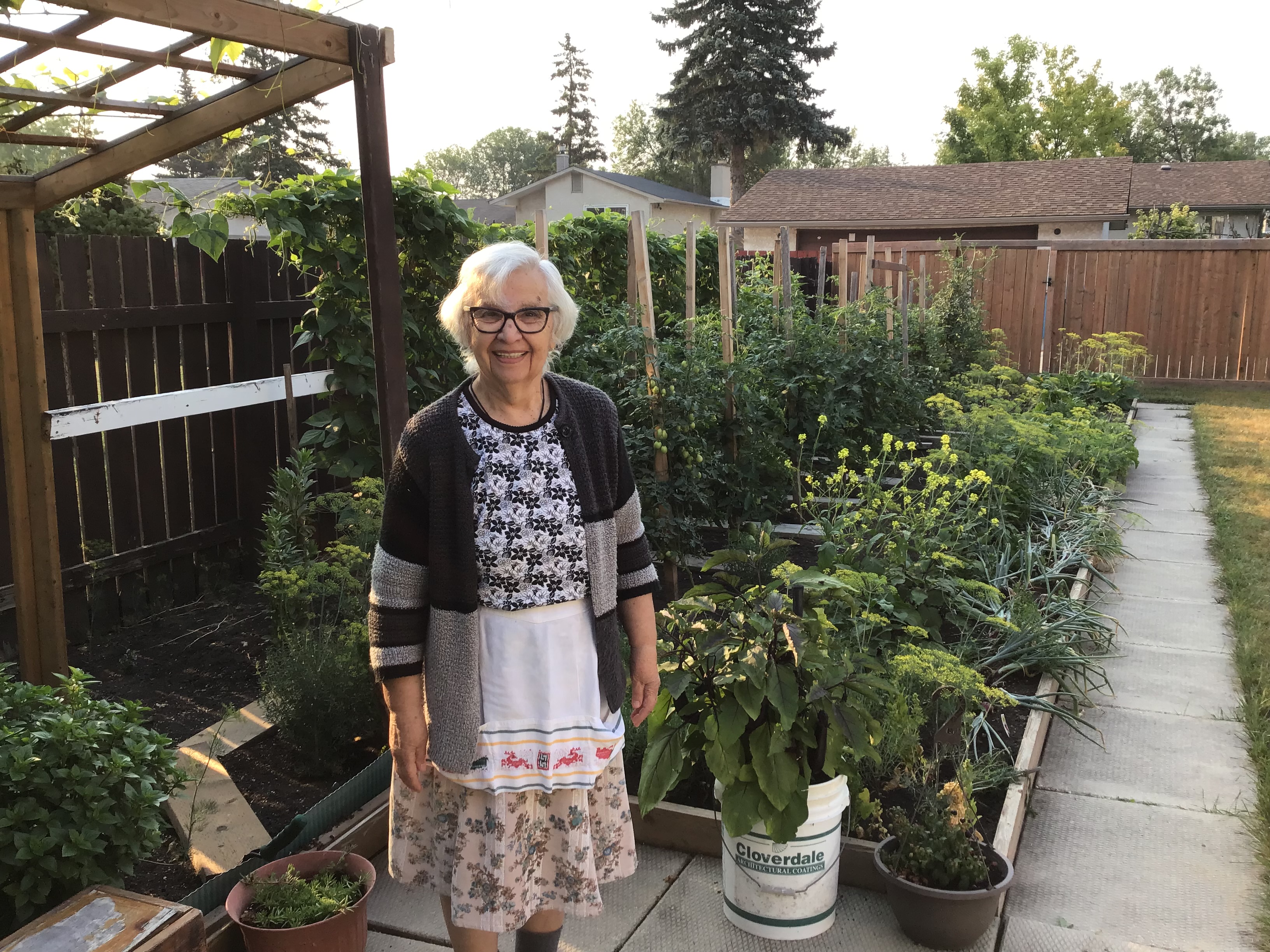 Maria Spyropoulos, 87, of Winnipeg Manitoba, passed away on March 24, 2023, surrounded by family and close friends.
Maria was wonderful soul who gave love to the world whenever she could. Born in the village of Spolaita, Greece. She was part of a large and loving family that farmed for their livelihood. Maria married George Spyropoulos in 1961 and like many immigrants before and after, they uprooted themselves from the Mediterranean and settled in Canada to secure a better future for their children and future generations.
Maria was a mother and homemaker, and she executed these roles in a fashion that could be the template for all to follow. She derived tremendous joy from nurturing her growing family. One of Maria's great joys was to cook for and feed everyone. It was accepted that if you visited Maria's house, you were going to be fed. Even if you weren't hungry. Next to family, her passion was her garden. She poured love into her garden, and it grew strong and bountiful as a result. Fitting neatly into her strategy to feed everyone!
Maria had a great career as a caretaker at Dalhousie Elementary School in Fort Richmond. Pouring her heart into cleaning the school as if it were her own home and caring for the schoolchildren as if they were her own. In return the teachers, school board and students she worked with loved her and awarded her for her exceptional service to education.
Maria was predeceased by her loving husband George, her brother Kosta, and sister Litsa. Maria is survived by her siblings George, Nick and Panayiota, her children John, Yvonne, Amalia and Lucky, her son and daughters-in-law Dennis, Kim and Leslie, her grandchildren Christophoros, Alexandra, Aaron, Haley, Ezra, Eleni, Rhea and Chloe, her great grandchild Holden along with many nieces, nephews, cousins, numerous assorted brothers-in-law, sisters-in-law, second cousins and so many caring friends.
We would like to thank all our family friends and relatives who provided companionship and care to Maria especially during the difficult years of her illness. In addition, we want to thank the wonderful people at Jocelyn house who always made Maria feel comfortable and cared for during these last few months.
The funeral service will be held on Thursday, March 30, at 11:00 a.m., at St. Demetrios Greek Orthodox Church, 2255 Grant Avenue in Winnipeg. The interment will follow at Waverley Memorial Gardens, 1501 Waverley St. After the interment, there will be a reception at the St. Demetrios Greek Orthodox Church.
In lieu of flowers memorial donations may be made to the Jocelyn House or St. Demetrios Greek Orthodox Church