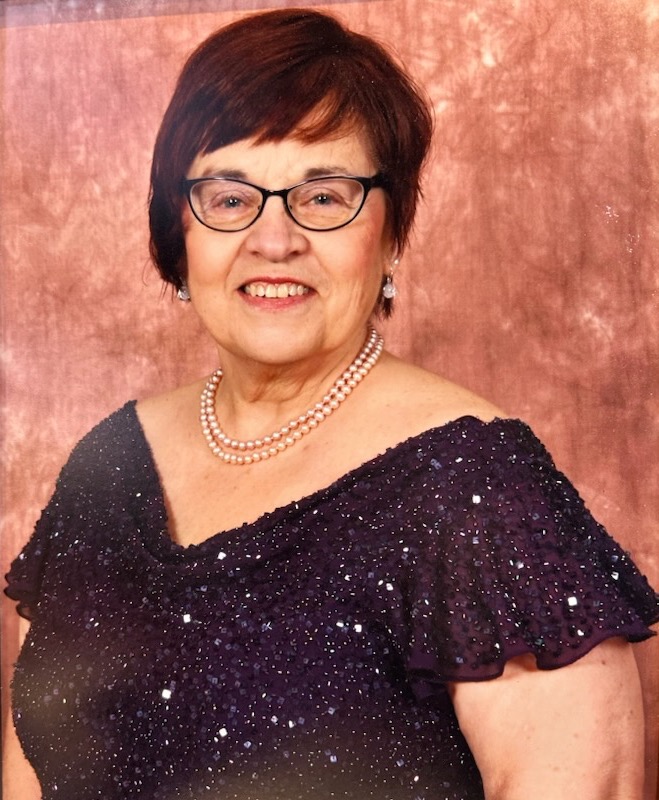 It is with saddened hearts that we announce the passing of Lynne Mary Hildebrand (Stevens). A beloved wife, mother, and grandmother on February 18, 2023. After a short illness she passed away at the Health Science Center in Winnipeg, surrounded by family and best friend Diane.
The family want to express their appreciation to the staff at the MICU, at the HSC, for the care and the compassion they gave to Lynne and her family. A special thank you to Lynne's best friend "Auntie" Diane for being there for Lynne and her family, not only during this time, but for the years of friendship they both shared.
Lynne was predeceased by her parents Bernard Brownie and Olga Buntty Stevens, her brother Donald and Gerald Stevens. Lynne is survived by her husband of 28 years, Jack Barry Hildebrand, her 3 children: Jason (Wendy) Stevens, Jon (Melissa) Stevens, and Jodi Podalas, and her 6 grandchildren.
Lynne was raised in St Vital and grew with a passion of dancing, where she competed and taught ballet until her late teen years. After the birth of her 3 children, Lynne decided to become a registered nurse, graduating from the school of Nursing at the Misericordia General Hospital. Lynne worked in the Intensive Care Unit until its closure. She than went on to work for the Eastman Health Center, Whitemouth, and Pinawa Health Centers.
She suffered an illness that required her to retire early. With early retirement Lynne became involved with the local Toastmasters Chapter in Pinawa. She enjoyed speaking at engagements and reading the Sunday scripture at her church. She made beautiful ceramic pieces, quilts cross stitch and knitting for all her children, grandchildren, and friends. She was so proud to have made quilts for her children and grandchildren.
When Lynne married the love of her life Jack, she moved to Seven Sisters. She was introduced to the Khartum Shriners, where jack was a member. She learned all about the Shriners and the good work they do for children all over the world. She became involved with their many organizations and was president of the Ladies Auxiliary a few years back. She was fortunate to enjoy many travels within Canada and the United States with the Shriners. She also enjoyed cruises with Jack, camping in the wilderness, fishing, and watching the loons at the lake. She also enjoyed their stay in their time share at the elkhorn.
The highlight of her travels was when she met her idol Rita McNeil, at Rita's tea house in Cape Breton. It was Rita's songs that were played while Lynne was in the hospital, along with her other favourites like Bagpipe music, Neil Diamond, and Elvis.
Lynne cherished her talks and spending time with her children, and her grandchildren who loved her very much. She was so proud that some were following her footsteps going into dancing and nursing.
As per her wishes, a private family interment of her ashes will take place later this summer. A celebration of her life will take place on Sunday August 20, 2023 at the Masonic Memorial Center, 420 Corydon Avenue in Winnipeg at 2pm. In lieu of flowers, donations may be made to the Health Science Center Foundation C/O Neurology Fund, PW 112-70 William Avenue, Winnipeg Manitoba R3E 0Z3; or to the Khartum Shriners Patient Transportation Fund C/O Khartum Shriners, 1155 Wilkes Avenue, Winnipeg Manitoba R3P 1B9