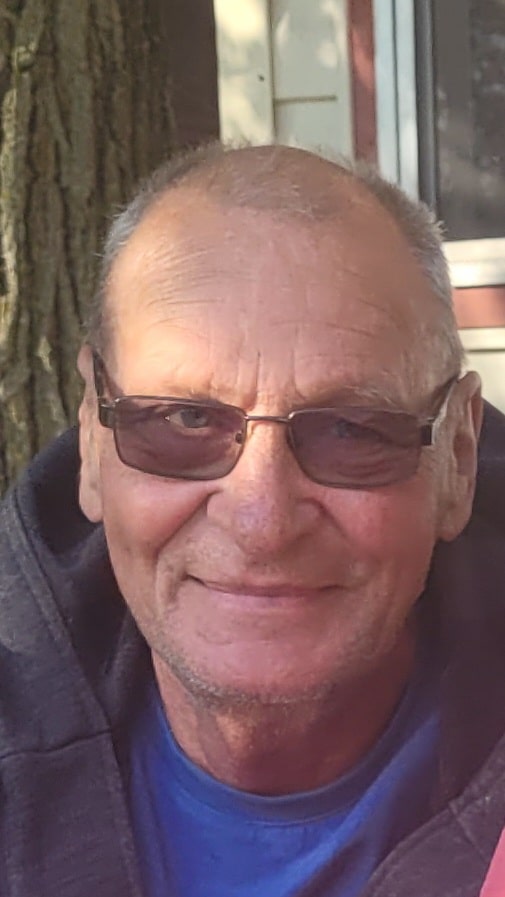 August 6, 1956 – December 19, 2022 
John Thiessen was born August 6, 1956 to Jacob and Katharina Thiessen in the town of Winkler. John was the eighth of nine children. He quit school early and moved to Winnipeg to get a job to support himself. Although John did not stay in school very long, that did not stop him from succeeding in life. John was mostly employed all his life and made the most out of the job he was given. In 1975 he married Victorina Stewart. They were blessed with 2 children, Holly and Adam. John moved around for about 10 years in the 80's and early 90's, relocating to Saskatchewan and British Columbia before returning to Winnipeg Manitoba. On March 15, 1997 John married Debbie Franklin.
In the late 90's John got a job at Display Fixtures in Winnipeg. This job kept him away from home a lot. In 2005 John purchased a camper at Shallow Point Campground north of Winnipeg. This was John's pride and joy. Nothing gave him greater satisfaction then to spend time there with his family and friends. John turned the place at the lake into a seasonal home, and he spent much of the winter there as well. Seeing John at the lake as he called it was always special. It was his most wonderful place on earth. Whether John was working or playing there he was having fun.
On January 23, 2009 John started working at Greenline. He really enjoyed the people; he spoke frequently about them. I asked him a few times as he turned 60 and older as to when he was going to retire. He said why should I retire I like it there and I don't do any work there anyway. To John working at Greenline was not just a job it was his other family.
John went to work on December 19th and his supervisor told him he did not look well and booked him off sick for the next week or so. John did end up going to the Grace Hospital with respiratory issues that morning and passed away there at approximately 11:30 am.
With John's passing he leaves to mourn his wife Debbie, daughter Destiny and her husband Josh Lamontagne, their children Chloe, Mikaela and Kacey. He is also survived by his wife Debbie's son Derek Franklin and his daughter Kaili Melanson.
He also leaves to mourn his daughter Holly and her husband Andrew McManes and their children Hayley, Tyrin and Ryleigh and his son Adam.
John is survived by 4 brothers and 3 sisters; Tina and Jake Elias, Peter Thiessen, Helen Janzen, Ann and Dave Stirbisky, Harry and Helen Thiessen, Abe and Rudy Thiessen, Fred and Erma Thiessen. His mother in law Elsie Franklin and Gary. He also leaves to mourn many nieces, nephews, cousins and friends. He was predeceased by his father in 2005 and his mother in 2008. He was predeceased by his brother Jake in 2011, brother in law Bill, and his sister in law Leona in 2018.
The family would like to say thank you for all the well wishes, prayers and acts of kindness shown by everyone. It is very much appreciated.