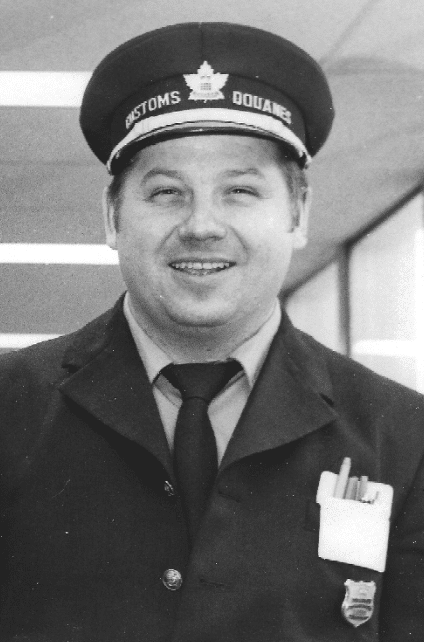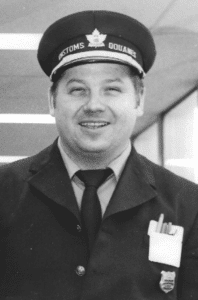 April 18th, 1945 – August 4th, 2020 
It is with great sadness that we announce the passing of our dear husband, father, brother, and gege on August 4th, 2020 at Riverview Health Centre in Winnipeg, Mb.
Left to cherish his memory is his loving wife of 49 years, Randy, and their son Jason and grandson Dylan of San Jose, California.
Jerry will be remembered by his sister, Jennie (Rudy) Stenzel; sisters-in-law Marilyn, and Mavis, brother-in-law Dennis (Diane) Burr and many nieces and nephews. He was predeceased by his son, Myles, and his brother, Paul.
Jerry was born on April 18th, 1945 in Gimli, Mb. He grew up on the family farm with his older brother Paul and his twin sister Jennie.  He made life-long friends and always enjoy the outdoors that Gimli had to offer. Jerry and his best friend Danny would take their guns out and walk for miles in farmland finding unique targets to practice their aim. Then they would head back to Jerry's home for a Ukrainian feast that his mom had prepared for him and for whoever he brought home with him! The fridge was always full of all his favorite Ukrainian foods. On weekends and after school he worked at Sulyma's garage learning how to fix cars, pump gas, and give advice to anyone who would listen.
Following graduation Jerry moved to Winnipeg where he began his first full time job, working at Acklands and it wasn't long until he decided that he wanted a more substantial career. His "bud" Danny had applied at the Winnipeg Police Dept and he decided he would try that as well. Unfortunately, he was turned down because he was too short, so he applied for a job with Canada Customs. He was accepted and on Sept. 22, 1966 he began his 34-year career as a Canada Customs Officer, wearing the uniform and carrying his badge with pride and integrity. He started his career working at the main Post Office, Winnipeg, clearing international goods. That is where two hearts met and fell in love! He was very persistent and promised Randy a dozen roses if she would go out for a date with him and one day she gave in, and the rest is history! They were married on May 15, 1971 in Winnipeg.
Jerry's first posting was at the Cartwright, Mb port, and then a transfer to Emerson the following year, where he stayed until his retirement in 2000. One of Jerry's favorite sayings at work was "Don't worry, be happy". He always brought laughter to work and was loved by all. He usually got away with not having to wear a tie using the excuse that he couldn't button up the top button. He always stood up for what he thought was right and if he was wrong, he was the first to apologize.
Myles was born in 1972 and then in 1975 Jason was born. Jerry was a devoted father and husband whose family was his first priority. He loved spending time with the boys whether it be throwing a ball or watching them on their dirt bike or go-kart. Jason remembers that dad always had a helpful and keen eye as when they were on a family vacation and Myles and I were starving, dad quickly scanned the area and cut in between cars and up over bumps only to find out the sign actually read "Wallpaper to go", not "Whopper to go"! But when the boys got in trouble, he would always say "not my boys, they're Randy's boys".
Jerry had a love for carpentry and after many moves within Emerson, he built his own house in his spare time! He would joke about using "CT" time from work to realize this dream of moving his family into a new home in 1976. Jerry loved Sears products! He bought a riding mower and cut the grass and decided he needed the walking exercise, so he returned it! He painted the house exterior with Sears paint and returned the leftover paint for a refund as it didn't do the job the can promised! He bought a table saw and returned it and was happy that Sears stood behind their product!
Over the years, Jerry became very involved in the Town of Emerson serving as a town councillor, church councillor,  member of the volunteer fire dept, volunteer ambulance driver, handi-van driver, meals on wheels driver and enjoyed playing cribbage with the seniors at the New Horizons club. He loved convincing them to up the ante to a quarter bet! Jerry also became involved with the Tri-Border Peace Officer Association. This family-oriented association resulted in numerous activities and trips to North Dakota and Minnesota where new friendships were born and live on to this day.
Jerry began playing the fiddle at an early age, learning by ear, not by note. He played in a band while living in Winnipeg playing at different venues in the city. He loved going to fiddle contests and pointing out the mistakes the contestants made.  His love for music never waned. He enjoyed getting together with friends and relatives over the years and spent hours "jamming". Jerry loved watching western movies and never tired of his western movie collection. If he had company while watching one of his many favorite westerns, he would tell them what was going to happen, before it happened!
Following retirement Jerry and Randy moved to Winnipeg. While living in Emerson the short weekend getaways to Fargo were always treasured as he enjoyed shopping, eating out and time with friends. Jerry always had the final say of where to eat and when (no later than 5 pm). Jerry took being teased by friends in stride and because of Jerry, times together were filled with laughter and fun. He touched everybody's lives in his own unique way because of his humorous and quick-witted personality. His ability to make people laugh would lighten the mood and put a smile on everyone's face. He was always there to lend a helping hand and give advice.  He took his responsibility as a Customs Officer seriously and with pride.
Our family wishes to extend our appreciation to the physicians, nurses, therapists and support staff at Riverview Health Centre, Victoria General Hospital, St. Boniface Hospital, Home Palliative Care program, Home Care program and the Home IV program for their kindness and care during Jerry's illness.
Honoring Jerry's wishes, there will be no funeral. Cremation has taken place and he will be interred in the St. Vital Cemetery with Myles. In memory of Jerry, he would like you to toast him with a glass of good rye whiskey!
In lieu of flowers, please consider a donation to Riverview Health Centre Foundation or the Heart & Stroke Foundation of Mb.
VICHNAYA PAMYAT