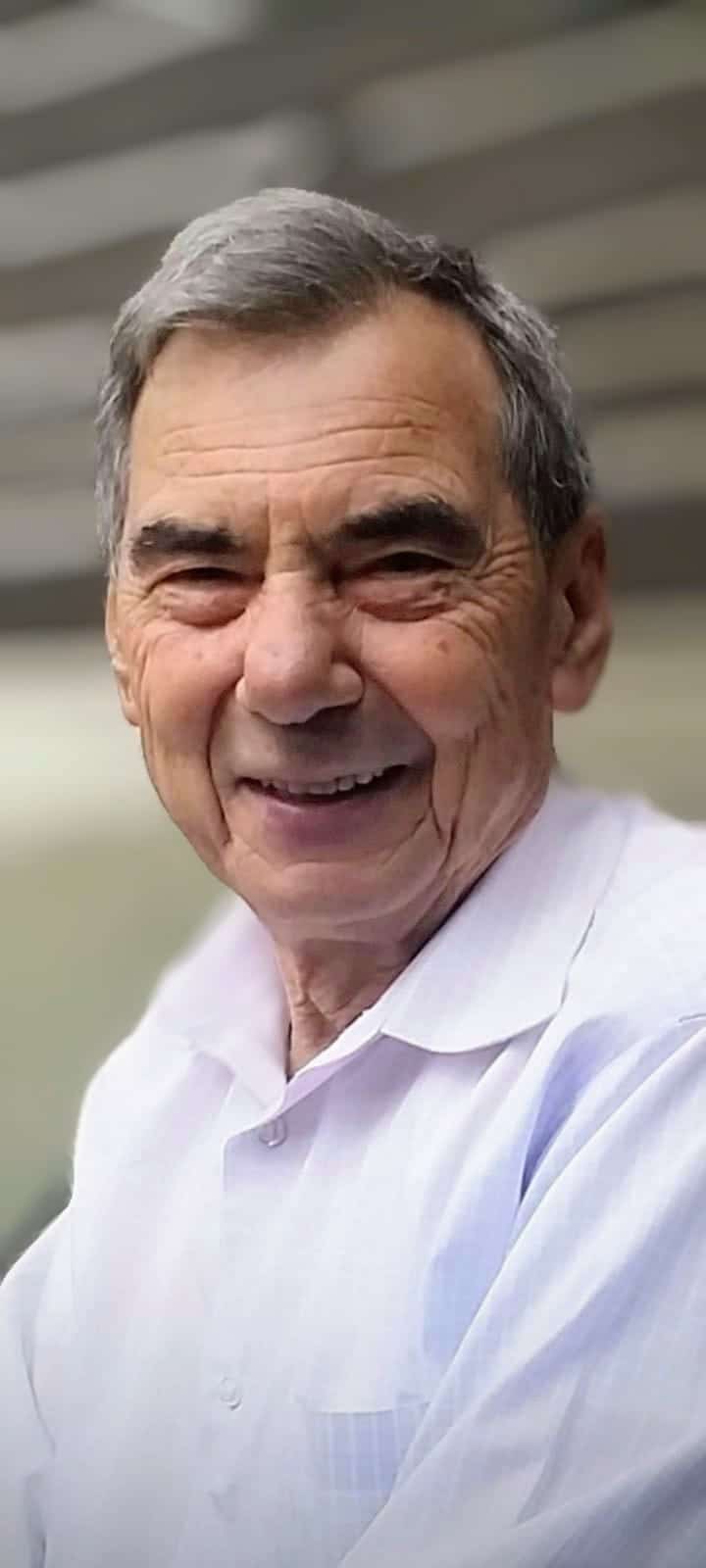 Gabriele (Gabe) Novelli was born in Civitaquana, Abruzzo, Italy on February 4, 1944. He spent his youth between Civitaquana and Houthalen Belgium, where his father was a coal miner, and his mother was devoted to caring for him and his younger brother Mauro.
He emigrated to Canada in 1968, and worked in construction and mining in Churchill, before buying a movie theatre in Thompson MB, which he operated for many years. He then moved to Kenora Ontario for more entrepreneurial opportunities, where he met his long-time partner Seekumarie (Sewa) Mohabir, with whom he shared 40 years.
He opened his restaurant Topo Gigio on McPhillips Street in the early 1990s, which he ran in conjunction with Northwest Amusements, making many friends along the way, whom he cherished.
Gabe retired in 2006 and began his full-time job as a poker player/nighthawk, which he enjoyed immensely, though he would never admit it. He always said he was "going to work" when he had a game.
He loved an argument and would say with great conviction that he never lost one. He was kind, stubborn, generous, fiercely intelligent, and well-read, often quoting Caesar, Voltaire, and Spinosa. Not one to shy away from a political debate, Gabe would often threaten to inflict bodily harm on himself in a very dramatic fashion when he "couldn't handle the stupidity" of his opponents, particularly those he felt showed a lack of humanity. But he never let those differences get in the way of his relationships with people from all backgrounds and beliefs, and he was loved by many whom he disagreed with.
He loved his family in Italy very much, especially his brother Mauro, sister-in-law Paola, and his two nieces Chiara and Annalisa, both of whom made him very happy and very proud.
Gabe was predeceased by his mother Amelia, his father Luigi, and his beloved brother Mauro.
He is survived by his partner Sewa, his sister-in-law Paola, his nieces Chiara (Radwan) and Annalisa (Jeremy), his Zia Italina, his devoted cousin Annarita, and many other cousins in Canada, Italy, and Belgium.
He will be especially missed by his Winnipeg friends Silvano and Louise, Vincenzo and Joan, Ainsley and Bob, and Bill and Marianne, who all loved him so very much and will miss his presence and his voice on the phone immeasurably, as well as numerous other friends he loved and appreciated so much.
"Le sue adorate nipoti, I parenti e gli amici lo piangono e sentiranno la sua mancanza."
Riposa in pace Gabriele, e grazie di tutto.
In accordance with Gabe's wishes, there will be no formal service.
For any who wish to do so, donations may be made in his name to the Heart and Stroke Association of Manitoba.