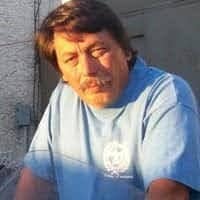 It is with heavy hearts that we announce the sudden passing of Donald Wayne Albert Flett Sr at his home.
Don is survived by his beloved wife, Mary Jane with whom he enjoyed 47 yrs of adventure, love and happiness. His father Alvin Flett. His son Don Jr and Daughters Sarah (Josh) and Alissa (Derek). He will be missed terribly by his grandchildren Steven, Charlie and Samantha. His former daughter in law Natalie and son in law Ryan who he refused to let go of.
He will also be missed by brothers Alvin, Jimmy and Kenny. Sisters Brenda, Evelyn and Violet and numerous nieces and nephews. Don also had many who he considered his "adoptive daughters": Melissa, Kim and Ginger who adored him.
Don was predeceased by his mother Louis Flett (Willman). Don was a long distance truck driver with Winnipeg Motors express and absolutely loved his job. It gave him a chance to see and travel to all the places he wanted to see. He loved to travel. He also loved to take mom on his motorcycle for a rip.
He was genuine and caring, so full of life and loved his family more than words could ever express. He was more than happy and proud to share a picture or a story of them.
Don loved to share stories. He also would call everyone from the road daily just to check in and make sure he told you that he loved you. He would give you the shirt right off his back if you needed or he would find a way to get it for you. Now Don SR is flying high.
To say we are devastated at this loss is an understatement.