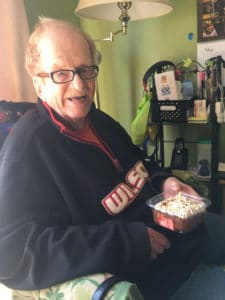 Born May 6, 1939 – Passed October 18, 2020 
I am so happy to be able to write my own obit. Why? Because I can and why not?
My darling first born Heather, is and will always be my princess. Your special closeness with your mom makes me very happy. I'll be waiting for you honey whenever you're ready to go but please, take your time.
My son John (Andrea) is a treasure to be much admired. Your handyman abilities were transferred from your Grandfather, wow there's more.
My beautiful Sharon has allowed me to "adopt" her family of treasures.
Kerry (Humberto) you are a mom beyond description. You have certainly given your total being for your daughter who, as everyone knows is my hero and has my heart now and always.
Neil is the Sr. Statesman being solid as a rock and ever so dependable, your future is ever so promising.
And, now that young "wild" one Ian (Erin). I have developed a bond with your "little guy" that goes way beyond any dreams I might have.
Yes, Mathew is a real treasure with his special medical problems that never phase him and his ability to love reading books, it's no wonder that his teachers love him so much (as we all do).
And now, what a treat to be blessed with "Miss Emily" born March 2015. What a total joy to have been able to hold, hug and kiss this little angel. You all are truly so special.
Yes, I am blessed and thank you everyone who has allowed me into their life.
My working life was primarily with BMO and so many special people who shaped me as a person. You know who you are, always remembered.
That's it except for one thing, my underlying love for Sharon. Yes, all those rumors are true. I really do love her! Bye for now and we'll see you all "in a bit".
I have requested immediate cremation with no formal service.