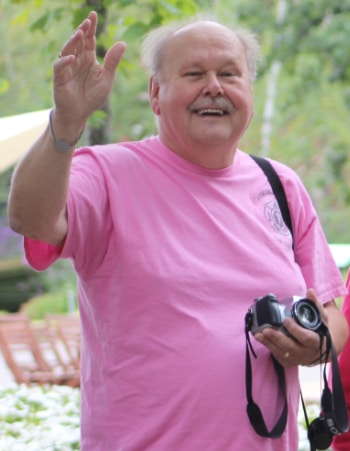 It is with great sadness that we announce the passing of Terrence Paul Mitchell of Winnipeg, Manitoba. Terry passed away suddenly at home on September 15, 2019 at the age of 71 years.
Terry leaves behind his wife Inez; children Cynthia (Ronald) MacEachern and Lowell Miller; and his great pride and joy, his two grandchildren Megan MacEachern (Bradley) and Erin (Pavel) MacEachern. He was preceded by his parents Paul and Elsie Mitchell; and his sister Dale Murray.
Terry was a fine man, and we will not see his like again. He had many passions, but his greatest was his long involvement as an organizer and judge of the annual Manitoba First Nations Fire Fighting Competition. He was so honored to be a part of these events and together with Inez, to have been presented in ceremony a Star Blanket by the Tribal Council this summer. As well, Terry was a President of Manitoba's Great White North Beer Club, was active in the Canadian and American Beer community, and curated a magnificent collection of beer mugs and steins. In past, and for many years, Terry dressed as Santa to visit family and friends on Christmas Eve and share the joy of the season with children, bringing presents and wonder. Terry was a family man, a leader in the community, an educator, a committed volunteer and constant donor to many charities. He lived a rich and full life and he made the most of every day. We will all miss him.
According to his wishes, Terry will be cremated without fanfare, attended only by a small gathering of his family.
His family requests that in lieu of flowers, donations be made in his name to the Heart and Stroke Foundation of Manitoba.