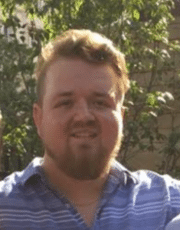 May 5, 1995 – July 29, 2020
With broken hearts and deep sadness, we announce the sudden passing of our son Tanner on July 29, 2020.
Born on May 5, 1995 to parents Mike and Colleen, he was truly a precious gift.
He attended Joseph Teres Elementary, J.W. Gunn and TCI Collegiate where he graduated and developed many friendships that continued onto adulthood.
He also completed 1 year at the U of MB before entering the work force.
Working for Petraskos Garden Market while in high school and then numerous auto companies including Birchwood Ford, Kia and Westside Honda.
He had recently enrolled in the plumbing program at RRC and would have started this Fall.
Tanner had a passion for football and started playing at the age of 9 for the Transcona Nationals. He loved NFL football and enjoyed travelling to various games with his dad which was becoming a tradition. Go Hawks Go!
His love for cabin life was huge as this was where him and his friends had many, many great times, always to be remembered. Tanner's kind heart and altruistic nature endeared him to all his many friends. Passionate about music and travelling far and wide to see his favourite artists (Mac Miller, Wax, Flatbush Zombies).
The highlight of his early adulthood was going to the Tomorrowland Festival in Brazil as he backpacked through South America with one of his best friends Carl. Cole and Carl were his close friends and brothers from a different mother for sure.
Tanner leaves behind his parents, Mike and Colleen; his brother Scott; sister Lauren; grandmother Lucy; grandparents Ed and Ruth (Corrigal); aunts and uncles, Cliff & Sylvia, Keith, Kevin, Ken & Tami; cousins Brock (Micaela), Dalton (Stephanie), Marina, Sierra, Katrina, nephews & nieces, Cali, Karys, Khail, Olivia and Parker along with numerous extended family members.
In lieu of flowers, please donate to an animal rescue shelter in Tanner's name.
"We are so proud of the person you had become and yet so saddened that we didn't get to experience the person you had yet to grow into. You will forever be in our hearts and memories as the amazing son you were. We will live with the love you left behind. Always loving you – Mom and Dad (and Boomer)"
*PLEASE NOTE: Due to COVID-19 guidelines and restrictions, seating is limited. Tanner's funeral will be live streamed on Voyage Funeral Homes website.*