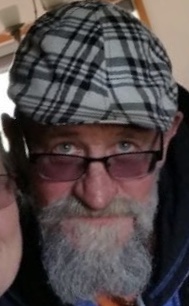 With sadness the family announces the passing of Rudi on Saturday, August 31, 2019 at the age of 59.
Rudi is survived by his grandchildren, Hannah Elizabeth Kehler, Alexander Gage Kehler, Charlotte Victoria Kehler; and his two sons, Maximilian Kehler, and Aemilianus Kehler.
A celebration of his life will be held on Thursday, September 12 at 11:00 a.m., at Springfield Heights Mennonite Church, 570 Sharron Bay S, Winnipeg, MB. Pastor Rafael Duerksen will be officiating. Burial to follow at Sage Creek Cemetery, corner of Symington Rd and Navin Rd, Winnipeg, MB.
"It was the small things you did that made you who you are. You will be missed my dear father."