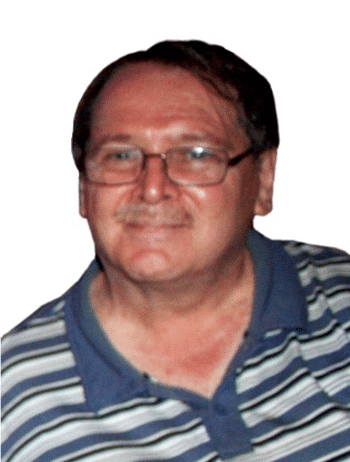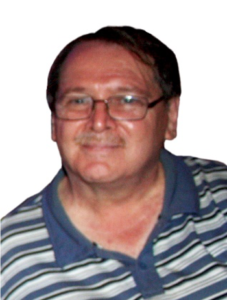 October 19, 1955 – March 17, 2020
RICHARD THOMAS PETRICK, peacefully at the Grace Hospital in Winnipeg, after a short illness, Richard passed away on March 17, 2020. Rick was born in Brandon Manitoba on October 19, 1955. Predeceased by his parents Thomas and Verna Petrick, he leaves to mourn 5 siblings; Andrew (Maria), Patricia
Machado (Joseph), Douglas (Karen), Paul (Maureen) and Kim Storseth (Greg); 15 Nieces and Nephews; Lisa, Clark, Jadahl, Dallas, and Shawn, Bradley, Kayla, Adam, and Anders, Monica, Stephanie, and Thomas, Vanessa, and Brendin, Danielle. Rick loved his family and they loved him. He had a special place in his heart for his nieces and nephews and was often endearingly referred to as "Uncle Buck." A gentle giant and a kind soul, he delighted in the joy of the holiday season when he would get them small toys and movie passes to enjoy. Often Rick would assist his siblings by babysitting their children while they would get away for a day or two. "The kids" have fond memories of Uncle Buck shepherding over them while making up a big batch of his famous Mac & Cheese with wieners. Rick loved his sports and in his early years he played baseball and hockey; then, in his teens he moved onto the family favorite – curling. He curled for many years at the Rossmere Country Club and later curled for years and years in the Elmwood Hardknock's league. Famous for his big back swings and heavy take-outs you could often hear Rick pounding his rink rat down for blocks away. Rick enjoyed lake life and was a frequent visitor to his parents' place at Netley Creek, and many trips to the siblings' cottages at Falcon Lake, the Whiteshell and Sandy Hook. Rick loved the country side and of course his many visits to the family farms in Southeastern Saskatchewan. Out at the Lorette and Bouchard family farms, he learned to drive everything from a tractor to a grain truck and was even seen milking a cow or two.
Richard was a graduate of River East Collegiate in 1974, going on to obtain his Diploma in Autobody at Red River College in the late 70's. There he specialized in Painting, where his graduation project was painting his favorite car in life, his 1968 Camero SS. Later on, Rick joined Macleod's in their merchandising group where he spent a number of years traveling the prairies setting up new stores. In the mid 80's Rick was first diagnosed with a Bi-Polar disorder, a condition that would be with him the rest of his life. However, this never stopped Rick as he was able to rejoin the workforce, working with the Canron Pipe Group and later with Gardon Security at the Winnipeg International Airport. Eventually though, Rick's health conditions forced him to retire in the mid 90's and soon thereafter he moved into the Garden Manor Group Home where he lived until his passing. Garden Manor become Rick's home over the past two decades where, with the support of the great people there, he lived fairly independently and with dignity. The Staff loved him and often referred to him as the Gentle Soul who would do no wrong to anyone.
Rick enjoyed many happy occasions with his family over the years, enjoying the holidays, birthdays and numerous other celebrations with his parents and siblings. He loved sporting events and was passionate about the Winnipeg Blue Bombers, being a season ticket holder for many years. Often, he gathered with his siblings around the TV cheering on the Bombers including the annual Grey Cup party. He was of course, elated this past fall when his Blue Bombers brought home the Cup to Winnipeg.
Rick loved to travel and enjoyed numerous trips to see family in Kenora, Vancouver Island and of course the many trips to the farm in Saskatchewan. One of his favorite trips was to visit Mom & Dad down at their winter home in Mesa Arizona.
Rick faced many challenges over the years, but he never complained about his lot in life; he just enjoyed the things he was able to do and the people he spent time with, always with that big smile & hardy laugh, excited to exchange a story or two about current events. He will always be loved, never forgotten, and forever missed.
Given the uncertainty with the Coronavirus, details shall follow on memorial arrangements. In lieu of flowers, donations can be made to the Manitoba Chapter of the Canadian Mental Health Association – 930 Portage Avenue, Winnipeg, MB, R3G 0P8 in Richard's name.