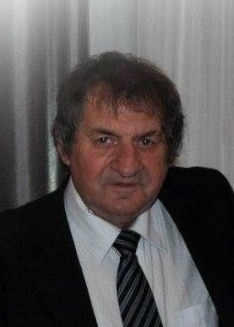 May 25, 1945 – October 3, 2019
It is with great sadness that we announce the passing of our husband, father, Opa and brother, Raymond Michael Markusa on October 3, at Riverview Health Centre after a long battle with cancer.
He is survived by his adoring wife, Kora; son Dean (Michelle); daughter Michelle (Rossel); brother Don; grandchildren Ashtyn, Kobi, Andre, Jordan, Madeleine and Ericka (Billy); along with nieces and nephews.
Ray was predeceased by his father, Michael and mother, Mary.
Ray was born on May 25, 1945. He was born and raised in Winnipeg and that is where he raised his family. Ray spent many hours coaching and watching his children play sports. He enjoyed every game right to then end where he was able to watch his grandchildren play the same sports. He had a passion for design and detail in both drawing and restoring cars. Along with his wife, he turned that passion into a business and a lifestyle. He loved every car show he attended. Through that he met many great people and friends. He holds a special place in his heart for Roger and Paulette Senebald. There was a bond created like no other where the four of them could laugh, cry and make their own fun during both the good and bad times.
We would like to thank the staff at Riverview Health Centre for the care they provided and making him feel comfortable the last few months of his life.
A funeral will be held in his honour on Saturday, October 12 at 10:00 a.m., at Green Acres Funeral Home, Hwy #1 East at Navin Road.