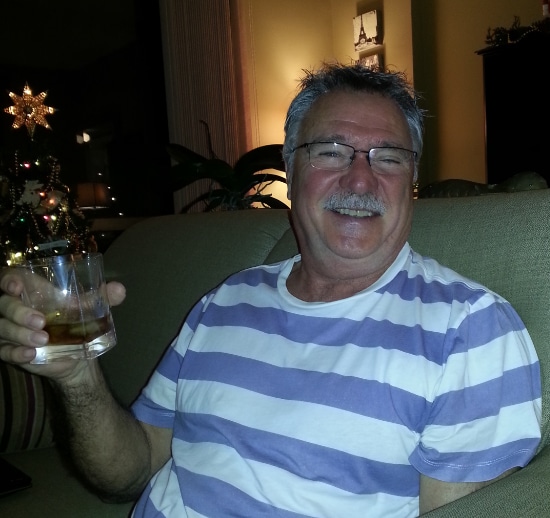 Peter was born in Neepawa, Manitoba on January 22, 1952 to Donald and Dorothy (Bobbie) Scott. He has an older brother Robert (Janet); sister Betty-Anne (Bruce); and a younger brother David (Marvel). He has five nieces and nephews, Shannon, Christopher, Andrea, David, and Carmen. He will also be missed by mother-in-law, Marg Kilburn; brothers-in-law David (Susan), James (Cheryl), John (Jenna); and their children Tom, Heather, Katelyn, Mitchell, Marty, Madison, and Macy.
He went to J.M. Young school in Eden and then high school in Neepawa. He met Janine in 1969. She was 14 and he was 16. They have been together ever since. After high school, he went into Air Traffic Control. He was in Thunder Bay and then Ottawa. After he graduated, he got a job at the Brandon airport. He worked there for a little over a year and said he found it quite boring. He started work at the Neepawa Press office, and learned the printing trade. After a year of working in Neepawa, he got a job in Winnipeg at Kingdon Printing, much to Janine's happiness as they could finally live in the same city.
Janine and Peter got married on May 24, 1975. They had two beautiful daughters, Jennifer Anne, born in 1979, and Lindsay Kathleen, born in 1982. After the birth of Jennifer, Peter got a job with Kromar Printing, and worked there until he retired in 2008.
Peter's family meant everything to him. He and Janine were inseparable, and he often said they were one of the lucky ones. Wherever Peter went, and whatever Peter did he made friends. Whether he was working abroad in Sweden or Germany, whether he was shopping for groceries at the local store, raking the leaves in the fall, or just walking along the Trans Canada trail in Vancouver, Peter would inevitably find someone to talk to. As a result, Peter will be missed by family and friends all over the world and none more than here in Gimli. He loved all of his sailing friends, and would do anything to help people in need. He was the real deal. If he didn't like something, he'd tell you plump and plain. Sailing was his passion. He could not wait to get the boat in the water in the Spring, and always hated taking it out in the Fall. All in all, he was a great guy, and wanted to be remembered as a gentle man. He lived up to that. It is a sad day when we lose one of the best. He will be missed by so many, but none more than his wife, daughters, son-in-law, and grandsons.
In lieu of flowers, donations may be made to Evergreen Basic Needs, Box 89, Gimli MB, R0C1B0 or online at https://www.evergreenbasicneeds.com/donate