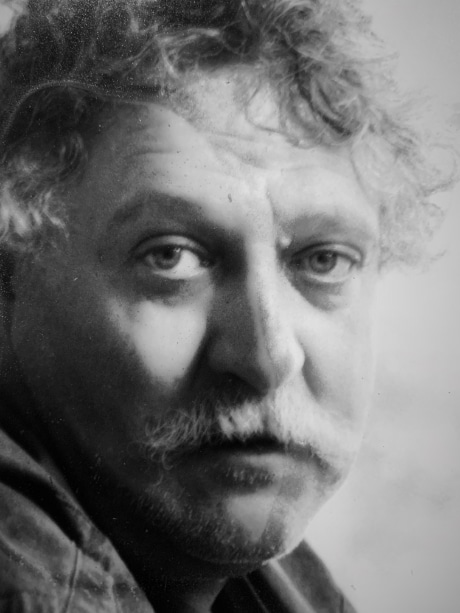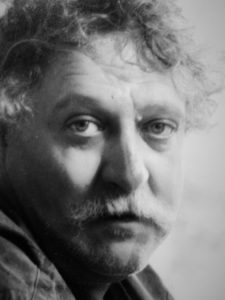 Paul Léveillé – Husband, Father, Grandfather, Brother, Actor– of Keewatin, Ontario, passed away December 27, 2019.
Paul was predeceased by his parents Brunelle Léveillé and Helene Provost Léveillé and his brother Jean Léveillé. Paul is survived by his wife Karen, sons Kelly (Donna) and Daniel (Tobi) and their mother Sandra; his daughters Linnea and Erika; brothers Pierre (Ghislaine), Andre (Joanne), sister-in-law Agathe and the lights of his life, his grandchildren Anne, Alexander, Josephine and Christina. He also leaves his cherished French theatre community and many special friends.
Born in St. Boniface, Paul had an adventurous childhood playing outdoors, disrupting milk delivery and at a very young age, catching rides to places outside the city just for fun! He gained an early command of French, his mother tongue and the English language through the study of grammar through dictionaries and literature. This written tribute will undoubtedly fall short of his high standard.
Paul started his career studying to be a social worker. Caring for children, youth and their families was a life passion. His work experience included becoming a probation officer, Assistant Director of Rural Probation, Superintendent of Headingly Jail, Director in the Winnipeg Health Region, Executive Director of the Churchill Health Centre, Executive Director of the Manitoba Adolescent Treatment Centre and serving three terms with National Parole Board of Canada. He also refereed hockey for many years.
Paul had a lifelong passion for French Theatre and, following his mother's footsteps, was an actor with the Théâtre Cercle Molière for decades. Later, he welcomed the role of Administrator of the Théâtre.
Paul's children and grandchildren were most important to him. He delighted in coaching his sons' hockey teams, Kelly's mastery of the drums, hunting with Daniel, camping trips, preparing favourite family dinners, Sunday bike rides with the girls, fishing at the lake and telling outrageous Little Jimmy Stinky Butt stories. The hours spent with his grandchildren were his greatest joys with rum, beer, fine food and correcting English coming close second.
Paul was a colourful character – outrageous to some, inspiring, and endearing to others. His intentional inquiry and repetitive witticism will not be forgotten. Humour anchored his approach to supporting those in his life. His self-depreciating manner brought out the best in others and is ingrained in future generations. To know Paul is to love him.
The family is grateful for the many people who provided support for Paul these past few years. Special thanks to Hector and Nancy, ParaMed staff, North West LHIN, the deeply dedicated and compassionate staff of Pinecrest Home, to Doreen and Chris and to our dear neighbours Liz and Tom.
In lieu of flowers, those who wish may make a donation in his memory to the Cercle Molière, Winnipeg Foundation or Lake of the Woods Foundation.
A celebration of his life will be held at a later date. 
~
À Keewatin en Ontario, Paul Léveillé est décédé le 27 décembre, à l'âge de 77 ans. Mari, père, grand-papa, oncle, frère, acteur et rigoleur.
Paul a été précédé par ses parents Brunelle Léveillé and Hélène Provost Léveillé ainsi que son frère Jean-Guy Léveillé. Paul laisse dans le deuil sa femme Karen, ses fils Kelly (Donna) et Daniel (Tobi) et leur mère Sandra; ses filles Linnea et Erika; ses frères Pierre (Ghislaine), belle- sœur Agathe, et André (Joanne); ses nièces et neveux; ses petits-enfants qu'il aimait plus grand que le ciel, Anne, Alexander, Josephine and Christina.  La communauté théâtrale qu'il chérissait et ses nombreux amis qui vont lui manquer.
Né à Saint-Boniface, Paul a eu une enfance aventureuse à l'extérieur, interrompant la livraison de lait et, à un très jeune âge, faisant le coup de pouce hors de la ville juste pour le plaisir ! Il a acquis une maîtrise précoce du français, sa langue maternelle et de la langue anglaise grâce à l'étude de la grammaire à travers les dictionnaires et la littérature. Cet hommage écrit sera sans aucun doute en deçà de son niveau élevé.
Paul a commencé sa carrière en étudiant pour devenir travailleur social. Prendre soin des enfants, des jeunes et de leurs familles était une passion pour la vie. Son expérience de travail incluait devenir agent de probation, directeur adjoint de la probation rurale, surintendant de la prison Headingly, directeur régional de la santé de Winnipeg, directeur exécutif du Churchill Health Centre, directeur exécutif du Manitoba Adolescent Treatment Centre et a comblé trois mandats auprès de la Commission des libérations conditionnelles du Canada. Il a également arbitré le hockey pendant de nombreuses années.
Paul a toujours été passionné par le théâtre français et, sur les traces de sa mère, il a été acteur au Théâtre Cercle Molière pendant des décennies. Plus tard, il a accueilli le rôle d'administrateur du Théâtre.
Ses enfants et ses petits-enfants étaient les plus importants pour lui. Il était ravi d'entraîner les équipes de hockey de ses fils, la maîtrise de la batterie par Kelly, la chasse avec Daniel, les voyages de camping, la préparation des dîners familiaux préférés, les balades à vélo du dimanche avec les filles, la pêche au lac et la narration d'histoires scandaleuses de Little Jimmy Stinky Butt. Les heures passées avec ses petits-enfants ont été ses plus grandes joies avec le rhum, la bière, la gastronomie et la correction de l'anglais venant juste après.
Paul était un personnage haut en couleur – scandaleux pour certains, inspirant et attachant pour d'autres. Son enquête intentionnelle et ses maintes anecdotes ne seront jamais oubliées. L'humour a ancré son approche pour soutenir ceux dans sa vie.
Sa manière de se déprécier a fait ressortir le meilleur auprès des autres et sera enraciné dans les générations futures. Son savoir vivre, inoubliable. Le connaitre, c'est l'aimer.
Vos témoignages de sympathies peuvent se traduire par un don en sa mémoire au Cercle Molière, à la fondation de Winnipeg ou à la fondation Lake of the Woods.
Une célébration de sa vie aura lieu à une date ultérieure.