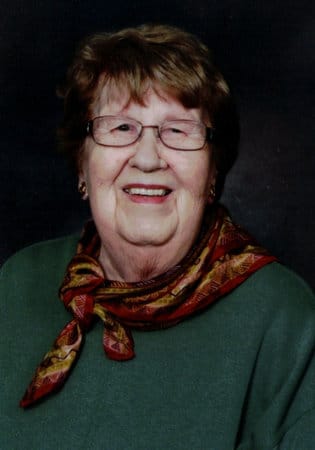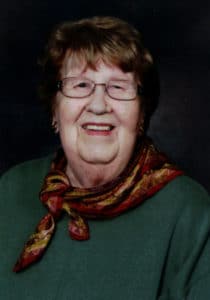 January 25, 1929 – July 27, 2020 
Laura was born in Helsinki, Finland and, as a naval officer's child, spent her younger years on the fortress island of Suomenlinna. She spoke of her childhood with great fondness as this was a tightknit community which offered the chance to swim, fish, ski and skate and develop lifelong friendships. The war changed this and she, her brother and mother were evacuated to the Finnish countryside. This was a frightening time but taught Laura the lessons of perseverance, strength and national pride.
In her early twenties, not knowing much English, Laura and her friend, Tertu, went on an adventure to London, England. She stayed and began work in a mapping office. While in London, she met and married Sideek (Sid) Khan, a recently graduated civil engineer from Guyana.
Sid's work projects were in England, his home country of Guyana, and Ghana.  In these years of travel three sons were born and Laura often described these as some of her happiest times. She had an adventurous spirit, was adaptable and was happy to meet new people. Living in Guyana gave her the chance to meet Sid's large, extended family whom she embraced as her own. As her boys grew into the early school years she felt it was time for some stability.
The family moved to Canada and settled in Winnipeg in 1967. Laura was a homemaker and, in the various places she lived, got to know her neighbors and community. She volunteered at the Folklorama Scandinavian pavilion. She was a good cook and enjoyed entertaining in her home. A piece of cake and coffee always greeted visitors. She was good at keeping in touch by making phone calls and writing cards and letters to family and friends far away. She was able to keep in contact with childhood friends from Suomenlinna, Anu Hansen and Kiirsti Smith, for 85 years.
Following Sid's death in 2006 Laura adjusted to life on her own. With family and home care support she was able to live independently until the age of 90.
Laura appreciated the health care providers who helped her through the years, in particular her long-time GP, Dr. B. Shah and Dr. Eric Bohm who revitalized her with a new hip. The family is very appreciative for the professional and compassionate care provided at Misericordia Place MP2 since her stroke in 2019.
Laura always appreciated a visit, a chat, getting a card, or holding hands so, in her memory and in lieu of flowers, please consider spending time with a shut-in, as conditions allow. It will be appreciated more than you know. As an alternate, donations may be made to the Canadian Cancer Society.
Laura was predeceased by her parents Lyyli and Aapraham Kokkala, her brother Heikki and her loving husband Sid. She is survived by her loving sons Fiesal (Aileen), Ramon (Stuart), and Dean (Nancy) and extended family and friends who will miss her dearly.
In keeping with Laura's wishes there will not be a public service. Cremation has taken place.