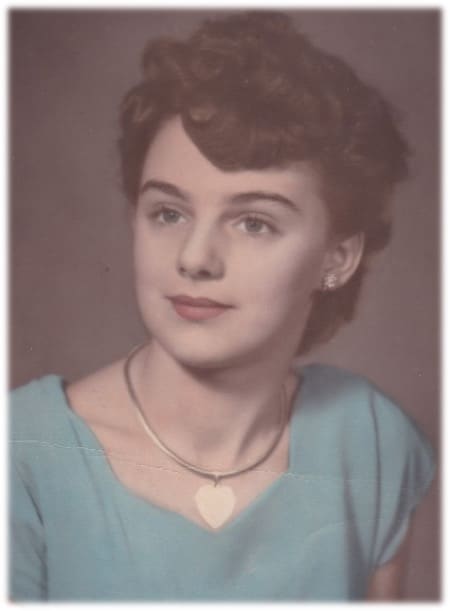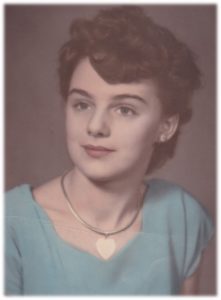 February 27, 1933 – December 24, 2019
Mom passed peacefully December 24th with her family close by her side. Survived by her husband of 68 years David, and her children: Cheryl (Bernie), Mark (Lynn), Craig (Janet), Debra (her favorite) Lisa (Mike) and Andrew. Also survived by her only brother Brian (Doreen), 7 grandchildren, 10 greatgrandchildren, our brother from another mother, Jon (Kori) and daughter by default Jan (Wally), niece Kim and nephew Mike (Tami). A special mention of her grandson Jeremy (Jessie) for the unwavering support and kindness over the years and during this sad time. Also, a special mention of her friend Gert for her support and kindness.
Joan especially enjoyed playing bridge and was a member of several bridge clubs over the years. She loved a party and entertaining family and friends. Her home was always open. She loved to cook and boy, was she a good cook!
Joan and Dave recently sold their Fort Garry home of 60 years and moved to Sterling House, where Joan made many new friends; Tea and Chat was her favorite day. Thank you to all at Sterling House for your kindness.
Joan loved Grand Beach where her grandparents (Grannie and Grampa Magill) and her parents (Ora and Jack Magill), had a cottage for many years. Joan and Dave took every opportunity they had to enjoy cottage life as beach life was important to the whole family.
We would like to thank all her Doctors and support staff at the St. Boniface Hospital.
There will be a celebration of life in August 2020 at the family cottage.
Mom, you are loved and will be missed by all.