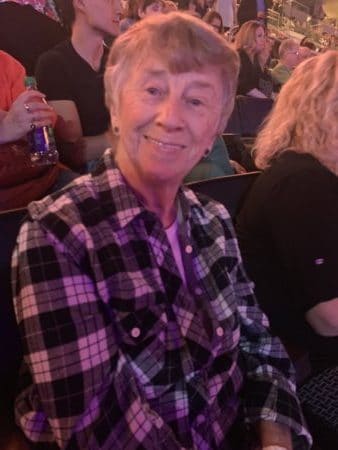 August 24, 1939 – September 7, 2019
It is with heavy hearts that we announce the unexpected but peaceful passing of Clarice Osesky on Saturday, September 7, 2019.
Clarice was predeceased by her parents, Clarence and Bessie Schultz; brother Gordon Schultz and sister Carol Kess.
She is lovingly remembered by her husband of 56 years Wayne; sons David and Warren; grandchildren Bradley and Jessica; sister Heather Schultz; sister-in-law Olga Schultz; brother-in-law Robert Kess; mother-in-law Doris Osesky; and sister-in-law Marilyn Hunter; along with numerous nieces and nephews.
Clarice was born in Winnipeg, spent her early childhood in Dryden, ON, and moved back to Winnipeg as a teenager. She worked at Eaton's for several years until she and Wayne were married on June 22, 1963. She then became a loving mother, homemaker and fantastic cook. She enjoyed preparing meals and spending time with her family and friends. Once her sons had grown, Clarice returned to work at the Airliner Hotel as Housekeeping Supervisor and retired from there after 15 years.
In accordance with her wishes, cremation has taken place and no formal funeral will be held.
In lieu of flowers, donations may be made to the Winnipeg Humane Society or a charity of one's choice.
I give you this one thought to keep-
I am with you still – I do not sleep.
I am a thousand winds that blow,
I am the diamond glints on snow,
I am the sunlight on ripened grain,
I am the gentle autumn rain.
When you awaken in the morning's hush,
I am the swift, uplifting rush
Of quiet birds in circled flight;
I am the soft stars that shine at night.
Do not think of me as gone-
I am with you still – in each new dawn.
 – Author Unknown