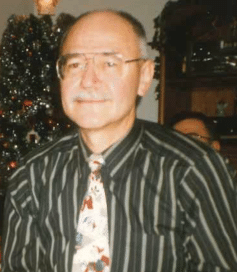 January 1, 1947 – May 13, 2020 
It is with great sadness that we announce the passing of Brian after a courageous battle with cancer.
Left to mourn his loss is the love of his life for 36 years, his loving wife Linda May; daughters Tammy (grandson Kavin) of Winnipeg and Jennifer (granddaughter Ava) of Toronto; brothers Garry (Linda) and Keith (Audrey); many nieces, nephews, cousins, extended relatives and many friends.
Brian worked 20 plus years for E.H. Price Ltd. Both in Winnipeg and for a short time in Atlanta. He later worked for Precision Metal Craft and Koch Stainless Products. Brian enjoyed fishing with his dad and brothers. He also enjoyed racquetball, pickleball, winters in Cape Coral, FL., his Harley motorcycle, morning coffee with friends at A & W, and gatherings with family and friends.
He was predeceased by his parents Joe and Rita Rieger.
The family would like to thank Dr. D. Johnson, Dr. Torri, and the doctors and nurses at St. Boniface palliative care, who took such great care of Brian.
Cremation has taken place and arrangements will be made at a later date.
In lieu of flowers, donations may be made to CancerCare Manitoba.
 "In tears we saw you sinking, we watched you fade away, you suffered much in silences, you fought so hard to stay. You faced your task with courage, your spirit did not bend, still you kept on fighting, until the very end. God saw you getting tired, and a cure was not to be, so he put his arms around you, and whispered "Come to Me". With tearful eyes we watched you and saw you pass away. Although we loved you dearly, we could not make you stay. A golden heart stopped beating, hard-working hands at rest, God broke our hearts to prove to us, he only takes the best."