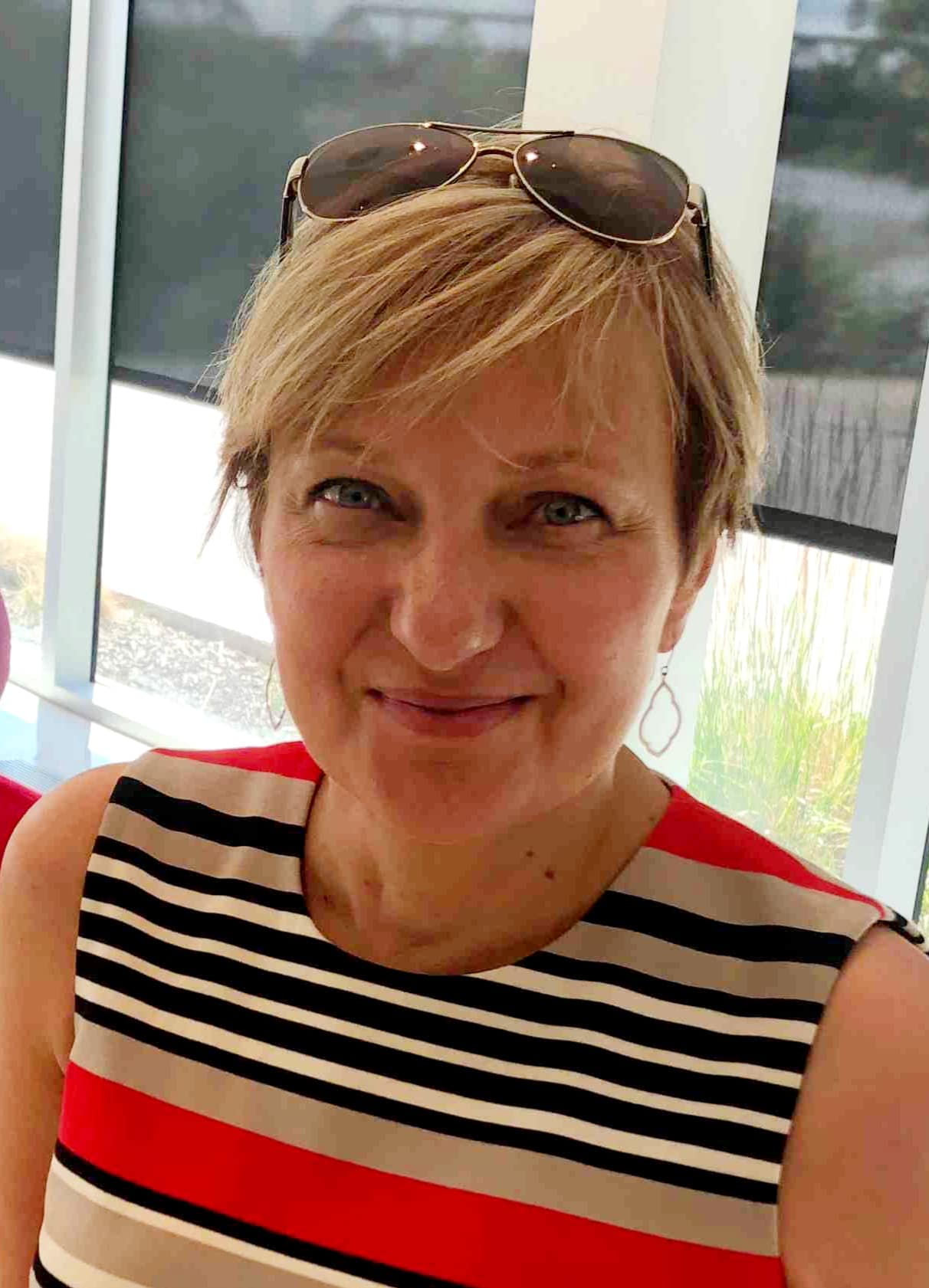 November 1, 1965 – February 10, 2022
On February 10, 2022, Ana Elizabeth Tisaj – our beloved mother, sister, and aunt – peacefully passed away at age 56 with her loving family by her side.
Left to cherish her memory are her sons, Lucas and Nathan, her brothers Latsi (Bozica) and Tony (Katie), her sister Marija, and her nieces/nephews Brigitta (Hrvoje), Karla, Adrian, Alex, Dennis, Dallas, and Logan, along with many cousins, aunts and uncles. She was predeceased by her parents Andrija Tisaj and Dragica Tisaj (Grdic).
Ana was born November 1, 1965, in Winnipeg, Manitoba. She had fond memories of growing up with her family on Toronto Street in the West End, where she made many lifelong friends with whom she remained in contact until her passing. In her younger years, Ana was a cheerleader and vice president of General Wolfe School. In 1983, Ana graduated from Tech Voc High School with her Dental Technician Diploma.
Ana was the life of the party, always in the midst of everything. She was creative and extremely generous, had a wicked sense of humor, loved to travel, loved music, and adored singing. She was an active member of the Croatian community, where she danced in the Croatian Folklore Ensemble and represented the Folklorama Pavilion as the Croatian Princess. This fiery energy carried over into her adulthood. She always organized fun events for her nephews and the kids' friends, such as Karaoke nights with the family, or childhood birthday parties themed around "Under the Sea" or "Fear Factor."
In the winter of 1991, Ana married Gordon Hrynyk and moved to Vancouver, where they lived for 6 years. She often talked about the beauty of Kitsilano Beach and Granville Island. In 1996, Lucas was welcomed into their world and Ana often said it was the happiest time of her life. Shortly after Lucas was born, they moved back to Winnipeg to the Riverview area so they could be close to family.
In April 2000, they were blessed with the birth of their second son Nathan. Not only was she an advocate and champion for Nathan, she also promoted autism awareness. Her children were her pride and joy. Ana's eyes danced when she looked at them, and she would often say "Aren't they just perfect."
Ana fit into the Riverview neighbourhood seamlessly while raising Lucas and Nathan, becoming good friends with the parents of Lucas's classmates. She'd always go the extra mile to make all of the school events, sporting events, playdates, and birthday parties a great and unforgettable experience. It was during this time that she'd meet her best friend Caitlin Kowall, and they quickly became each other's "Thelma and Louise."
Ana was diagnosed in January 2013 with breast cancer and battled through it like a warrior. She took up running during her chemo treatments and participated in the October Breast Cancer Run for the Cure with family and friends as "Team Ana Banana." She would be declared cancer free in early 2014.
In 2015, Ana started a job that she loved. The Winnipeg Foundation was lucky enough to hire her as a receptionist where she was the first friendly face anyone saw. They referred to her as the "Director of First Impressions". She quickly moved to the Grants Team in a role as Grants Administrative Coordinator and was recently proudly promoted to the Foundations new Grants Management System Specialist. It was in this job that she developed her passion for local producers and crafters.
Ana had a voracious love for friends and family. One of her greatest gifts was being present in the moment. She made everyone feel special with every conversation. Ana had a true gift in that if you met her once, no matter how briefly, you always remembered her. She was a special soul, a true light in the world. She could make anyone feel comfortable and at ease. Ana always said she wanted to be remembered as a nice person, and she will be, by many.
The family would like to thank the doctors, nurses and staff at the Victoria Hospital and Health Sciences Center MICU. Especially the nurses for their compassionate, loving care during her illness.
Funeral Service and celebration of Ana's life will be held on Friday, March 25th, 2022, at 1:00 p.m. at Voyage Funeral Home 472 Kirkfield Street, Winnipeg MB R3K 1E6
In lieu of flowers, donations may be made to the Ana Tisaj Memorial Fund at the Winnipeg Foundation, 1350, One Lombard Place, Winnipeg MB R3B 0X3 (204) 944-9474. www.wpgfdn.org/AnaTisaj